Supporting Family Caregivers
If we need help meeting the demands of caring for a family member or friend  there is available assistance at a local Area Agency on Aging (AAA).  They will provide practical caregiving information and help us locate the following services and resources:
Locate caregiver training
Take a needed break from caregiving (Respite)
Get assistance understanding the long-term care system
Make short and long-term plans that suit our unique situation
Participate in a local support group and gain access to the knowledge of experienced group members
Find helpful resources such as in-home meals or an emergency response devices
We can use the area map below to find the nearest provider to us. Also to the right, "Quick Tips" and "Resources" are available to better assist us with finding reliable information and supports.
Medication Management Basics (English)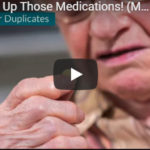 Conocimientos Básicos en el Manejo de Medicamentos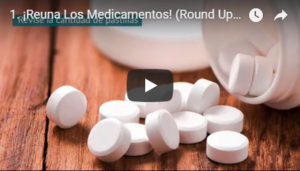 National Family Caregiver Alliance
Powerful Tools for Caregivers Host Agencies
CICOA Caregiver Videos including Workbook
CICOA Aging and In-Home Solutions, a social service agency in Central Indiana, provides six videos in English and Spanish for caregivers everywhere
Find Nearby Services
Aging Education Gateway
COMING SOON!! Learn how to age successfully by engaging in ICOA's free, self-paced interactive learning. These quick, information-packed courses bring the understanding & techniques you need. Topics include a variety of age-related information including adult protection, dementia, respite, nutrition, health promotion, caregiver support & more! Click to go to the Gateway & begin your journey!